In month of January you can make memorable with your family and friends which is your best choice ever. In the eve of New year you can make true your dreams as the time is relaxing and chilling. You should explore one of the 10 best places in India which mentioned below. These are most adventures and God gives natural beauty.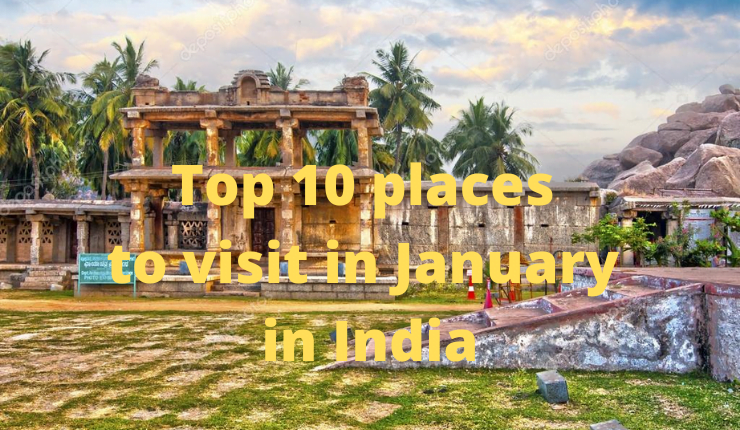 10. Coorg, Karnataka

Also known as the Scotland of India, Coorg is famous for luring amalgamation of history, luxury, adventure, mouth-watering cuisine. It is located in Western Ghat. You can visit on here Raja's Seat, Omkareshwara Temple, Madikeri Fort, Mandalpatti. You can see Nature photography, sightseeing, picnics, camping.
9. Dawki, Shillong

This is famous for suspension bridge over the Umngot River. Dawki, Shillong is top list to visit in January 2022. There are best tourist spots Barapani, Cherrapunji, Dawki Umngot river, Elephant falls, Nohkalikai falls, Shillong peak. You can explore Walk Living Root Bridge in Mawlynnong and Double Decker Root Bridge entirely made up of tangled roots, offer prayers to the almighty at Kamakhya Temple, boat ride, trekking, and camping.
8. Goa
Goa is India's Most Popular Tourist Destination in month of January that have known about sun, sea and sand. If you are choosing to visit Goa in January, Goa celebrate India Yoga Festival and Goa Lokotsav. You can explore Basilica of Bom Jesus, Dudhsagar Falls, Fort Aguada, and Salim Ali Bird Sanctuary. There are important things in Goa these are Beach camping, explore Margao and Vasco Da Gama, explore the diverse flora and fauna of Bhagwan Mahavir Wildlife Sanctuary, visit the Naval Aviation Museum, and watch the dolphin drive.
7. Andaman and Nicobar Islands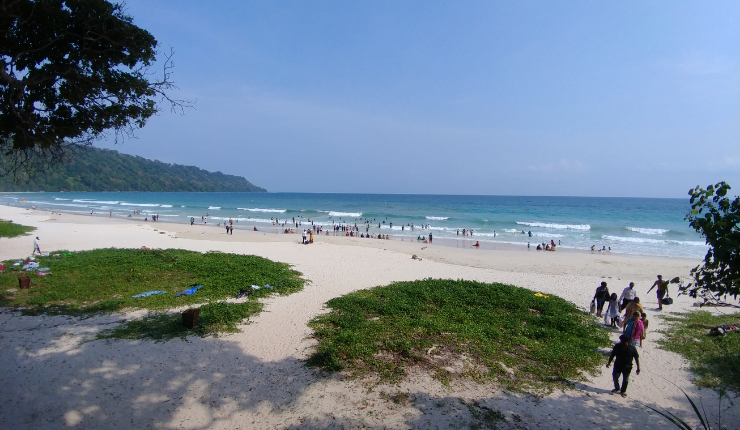 Andaman and Nicobar Islands is a most beautiful island in India which is isolated from Bay of Bengal. It has palm-fringed beaches with spotless stretches of white sands, an uninterrupted presence of peace, and crystal clear turquoise waters in whole island. There are famous places Radhanagar, Neil, Elephant and Kalapathar beach, Venom Bar, Cellular jail. You will see on here Try the lip-smacking delicacies at Full Moon Cafe, snorkeling, Scuba diving in Andaman, enjoy light and sound show at the Cellular Jail.
6. Mamallapuram-Madurai, Tamil Nadu
Mamallapuram and Madurai are one of the best tourist places in india in of January 2022. Mamallapuram is a major port City built in the 7th century by the Pallava king, Narasimha Varman I, also known as the "Great Wrestler". You never forget to visit on Kolukkumalai Tea Estate, Mattupetty Dam, Lock Heart Gap, Anamudi Peak, and Alappuzha Lighthouse. And you can explore on here Boat tours, watch Kathakali dance, leisure cruise on the Periyar, enjoy the bullock cart ride, go range hiking, shop for spices, and ride a majestic elephant.
5. Diu, Daman And Diu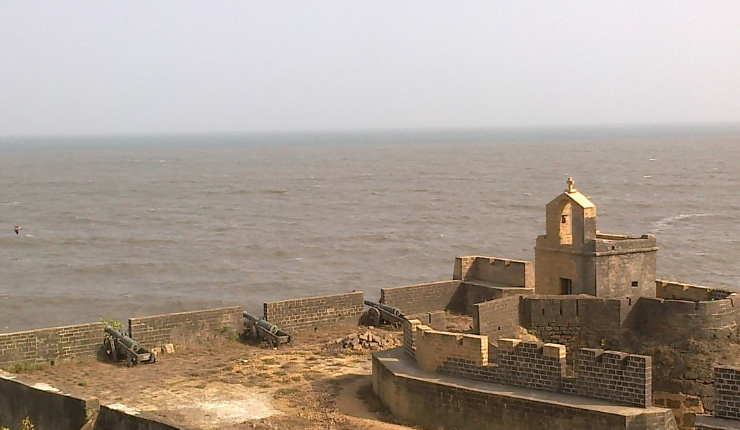 Another most beautiful place in list of top 10 visit in January 2022 that is Diu. It is history important city in modern Indian history. This was under control of Portuguese. In January you can attain most popular India Yoga Festival and Goa Lokotsav. You can also explore Basilica of Bom Jesus, Dudhsagar Falls, Fort Aguada, and Salim Ali Bird Sanctuary.
4. Kutch, Gujarat
Kutch is another top most beautiful place that can visit in January 2022. You can see forts and historical buildings that catches the fancy of a travel freak. Here is unique festival Rann Utsav and International Kite Festivals that make tourist places. You must visit White desert/Rann of Kutch, Centre for Desert and Ocean, Darbargadh, Kachchh Museum, Wildlife Sanctuary, Aaina Mahal which is most important places for your Kutch vocation.
3. Jaipur, Rajasthan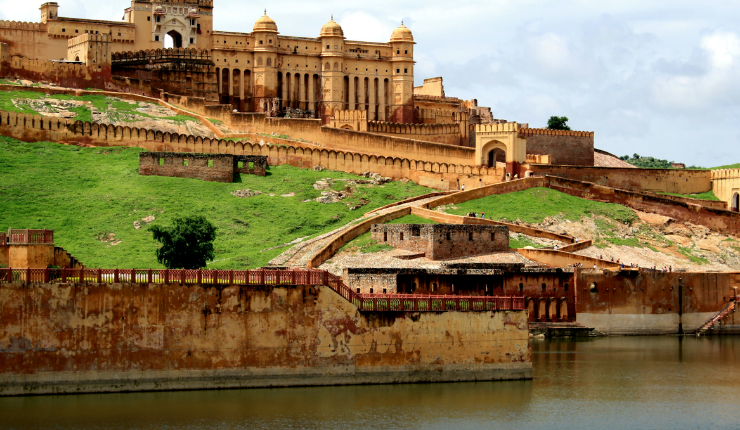 Jaipur is a capital of Rajasthan here is beautiful monuments and colorful markets which is famous for not only in India but also from world. It is also list of UNESCO world heritage city which is one of the most visited tourist destinations all over the world in January 2022. You never forget to visit on here Hawa Mahal, Amber Fort, Jantar Mantar, City Palace. Jaipur has Popular festival Jaipur Literature Festival, Baneshwar Fest. Where the place you may stay The Lalit Jaipur, Zone By The Park, Bani Park , Radisson Jaipur City Center, Karuna Niwas.
2. Jaisalmer, Rajasthan
The most of places in India in January has Cool weather but Jaisalmer has warmed. This is golden chance to explore that place in January 2022. You can visit Jaisalmer Fort, Patwon Ki Haweli, Gadisagar Lake, Salam Singh Ki Haweli. Things that you must try Camel ride, desert safari in Jaisalmer.
1. Zanskar, Jammu And Kashmir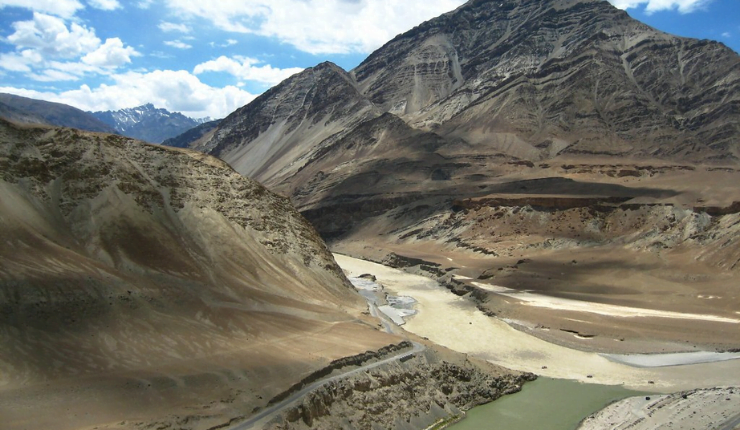 Zangskar is a tehsil of the Kargil district of Ladakh. This is best place in January 2022 where the roads end. This is mountain ranges which is high altitude semi-desert areas. Here is unique culture that you can see ancient wall-paintings and images and also have almost every village has a local monastery. The most things you can feel the walk in thick sheet of snow at entire valley. You can explore on here Trekking, paragliding, river rafting, and rock climbing. There are famous places Patnitop, Phuktal monastery, Drang Drung glacier, Panikhar, and Zongkhul.